NEW CONTENT
Promotional Material for Little Big Apocalypse 6
Released:  September 5th 2015 
Episode 5: Meatmall (watch)
Genre: Horror/Sci-Fi
Rating: Mature
Released:  August 25th 2015
Comments: Episode 5 of my 3d animation series, this episode was inspired by Five nights at Freddys and took a lot of work! I blew past my original 1 month plan, it took three months to complete. It made the top 5 of the day on newgrounds.
Episode 4: Roadkill (watch)
Genre: Horror/Sci-Fi
Rating: Mature
Released:  May 28th 2015
Comments: Episode 4 of my 3d animation series, all the assets and the story, editing, animation, art, everything created by me. I challenged myself to creating this episode in only a month. I think it turned out pretty well, the next episode is already half-complete.
Episode 3: Curiosity (watch)
Genre: Horror/Sci-Fi
Rating: Mature
Released: April 21st 2015
Comments: Episode 3 of Little Big Apocalypse. After 2 years of no new episodes, the series re-emerges in 3d (which I just started learning).
Check out this 20 minute episode that mixes 2d/3d!
—–
COMIC UPDATES 
Since I've been learning 3d, and editing and animating the new Little Big Apocalypse episodes I haven't had much time to work on the comic. It's moving along slowly but there will be some new comic chapters eventually. Chapters 11 and 12 are both almost complete. Here are some screens from the newer chapters, and and extra black and white chapter.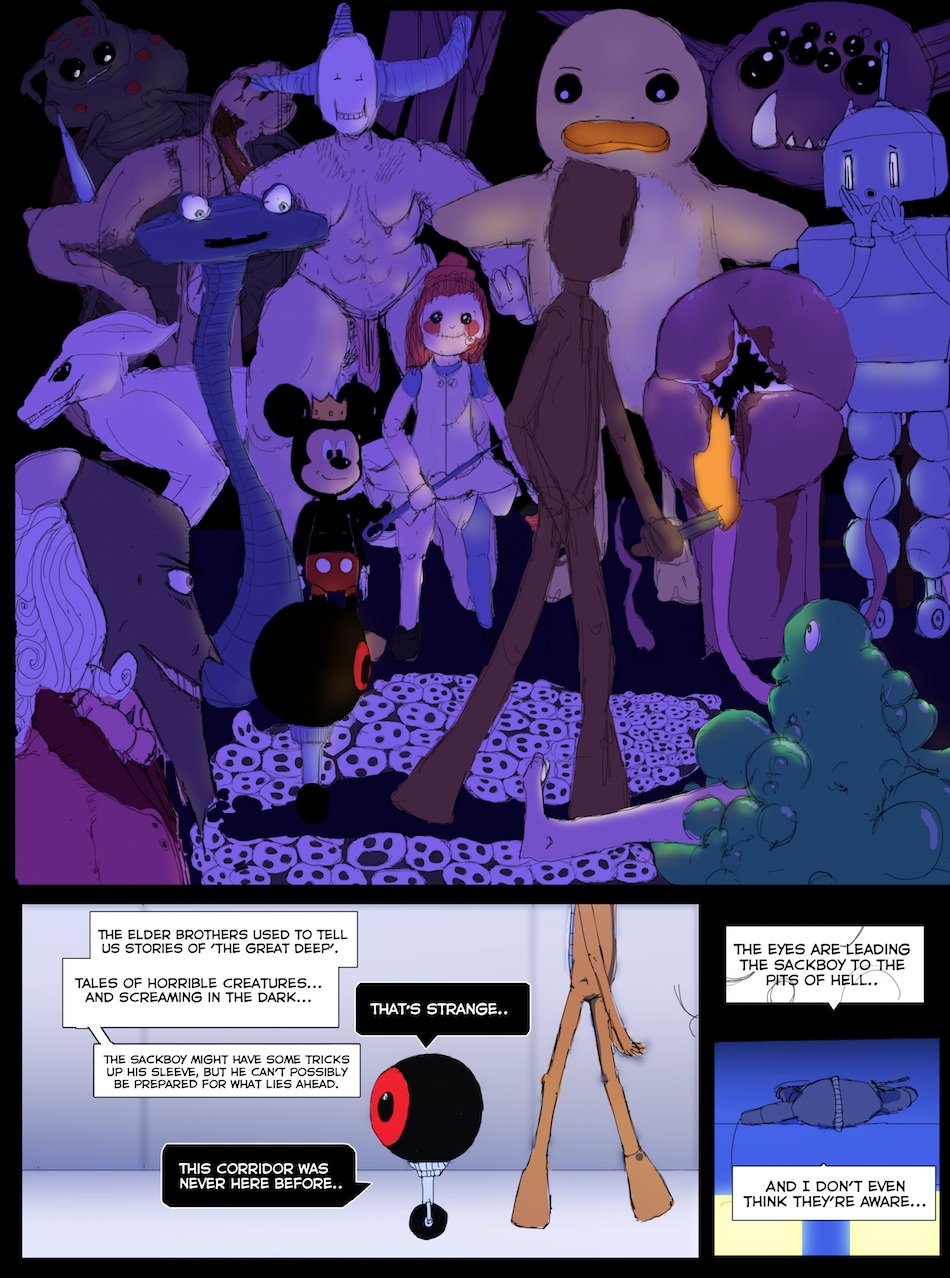 —–
2D animation Update 
Even though I've been busy with a lot of 3d animation, I still managed to create a trailer for a new episode of my old series, Reboot. Check out this trailer in 4K!